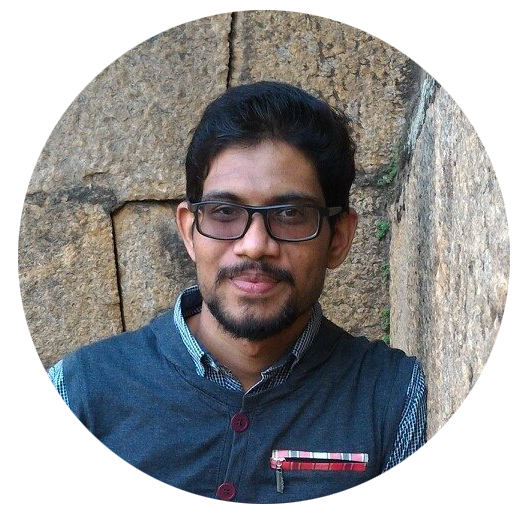 Sasidhar Kareti
Award Winning Blogger, Author of 'Unconditional Uncommitted', Business Consultant, Digital Marketer & Tech Savvy
---
It was on 25th November in early 90's when I started taking my breath and screamed a first cry. My mom was worried with the nurse's evil laugh when injecting Adamantium into my body for the first time because, she loved me more as a baby-human than as a Wolverine. I was a pure human when I was in my mother's womb but the science made me a beast.
It was when I was 3 when my dad joined me in Xavier's School for Gifted Kids which was a kindergarten version of school for X-Men. I grew up as one of the X-Kids learning to read, write and play fair in the competitions. I had learn how to control my metal claws go in and out of fists. That used to heal quick but, I used to believe in ointments and plasters.
At 9, I was sent to another school where I was taught to pray and meditate everyday. The meditation invoked the Hulk in me get activated when I don't needed him the most. I missed those varieties of after-lunch snacks more of the lunch-at-homes. I survived that cast away somehow in no time.
When I was 13, I started believing The Undertaker's seven lives through my friends and excited to see him rising from dead after every casket match. Since then, I started watching every other match every week of WWE and strictly never followed their 'Please don't try this at home' warning during the show. Fortunately, I didn't hurt anyone but broke a wooden cot. Shhh! Don't tell my dad that I lied.
I used to make the new plays out of broken toys. I used to create new toys from the toy scrap. I used to note the procedures in a book along with some of the short stories of my own which I named it the 'Discovery'. That was probably my first blog that was authorized to only some people, one is my dad who constantly encouraged me doing it and proofread almost all the writings and my younger cousin brother who enjoyed every bit of the legends that I wrote and read out for him.
I turned 15 in just two best bunked years which I spent writing a lot in 'Discovery' and exploring Pokeballs. I already had wrote more than 100 stories in 'Discovery' which had become an obsession to me by then. The schooling ended in a dismay of the fact that Pokeballs doesn't exist in India in real but on television. That news spoiled my partying of distinction score in SSC.
My quest for Pokeballs was diverted by an angel in my +2. I stalked her more like 2 years like a ghost. She was Jean Gray with whom I never dared to talk. She helped my attendance percentages go top which could not help me improve my marks in the end. So, I missed distinction in 2 freaking percentage.
I was taught to control my powers and not to show them off even in graduation college. I needed them the most to tackle everything that was going on around me. I played Clark in Superman being a Wolverine till I found that lab-spider. That lab spider which I smashed to death right after jumping on to my hand made me Spiderman by the next day. Don't ask me if I killed it after biting or before.
I took the words of uncle Ben, "With great power comes great responsibilities" seriously from then. I started participating in competitions, got elected as representative of the class, studied well. I also met Gwen Stacy in college and Mary Jane online at that time.
I graduated with first class from college swinging, crawling, jumping, running and doing all the gymnastics that super hero with spider powers can do. The college made me complete and what I hated was not having the Gwen's farewell speech on the last day.
—
I dance and sing to no audience, I take photographs till the battery dies, I develop applications and website till my head falls, I transform into an alien with my Omnitrix, I ask Doremon for Pokeballs (I know it's irrelevant but why not give it a try),  I play Deadpool, I make Iron Man suite, I play Call Of Duty, I don't age with my body, and most of all, I write, so I blog.
P.S. That my comic story. BTW, I freelance my super powers. Write to me.